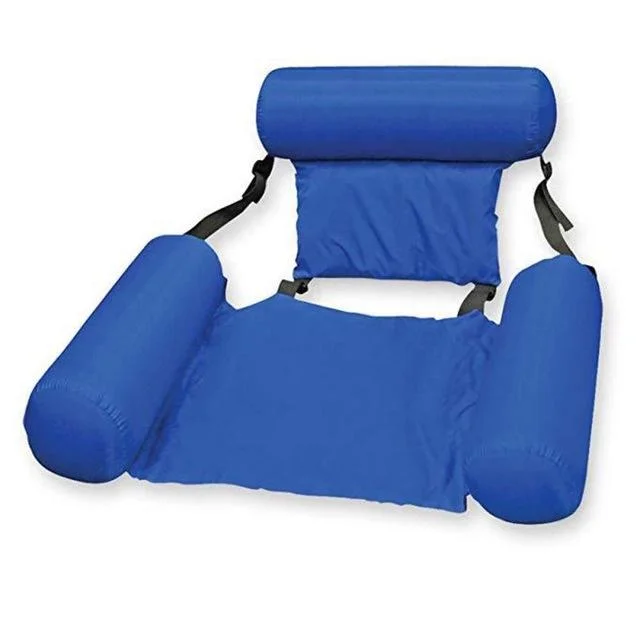 Enjoy the sunshine and relax in the pool or sea with Floating Lounge Chair and Bed! It allows your body to
cool in the water

and giving you a

relaxing

and

comfortable

experience.

 

ADJUSTABLE

Control your sitting or reclining position quickly and easily. Two sets of straps allow you to position yourself comfortable no matter your size Whether you're sitting upright or fully reclined you'll experience semi-submerged buoyancy to keep you cool all day.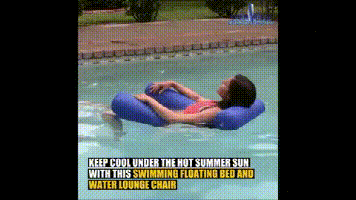 DURABLE
With upgraded reinforced stitching at the straps Side arms and headrest feature integrated inflatable bladders made of strong 12 gauge vinyl ensure that is built to last.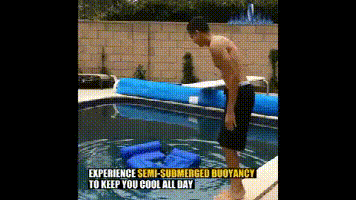 COMFORTABLE
Side arms and headrest features integrated inflatable bladders made of heavy duty vinyl to provide back and arm support for all-day lounging in the pool floating on the lake or drifting on the river In this floating lounge chair.
Features: Measures 42-inches Wide by 38-inches Long - fully reclined Seat measures 27 inches wide by 15.5 inches deep from seam to seam Product Weight 1.2lbs Recommended for Adults.