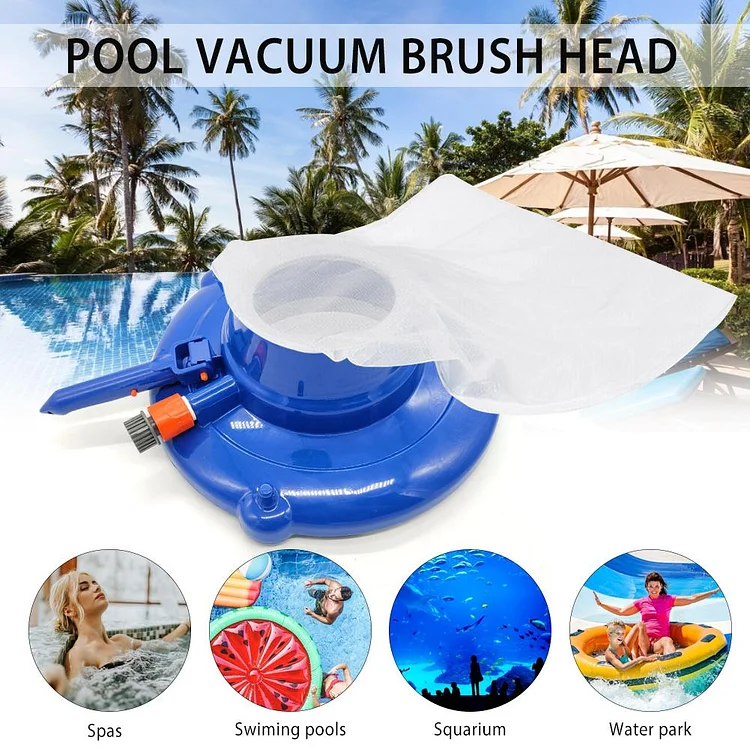 Skimmer Vacuum

 

– Specially designed to vent under pressure when it sticks to vinyl pool liners. Its dual relief valves release suction when the vacuum face becomes clogged or seals too tightly against the pool floor, which reduces strain on the filter-pump and prevents the vacuum from pulling up your pool lining. The unit is amply weighted to maintain contact with the pool floor and the overall design was inspired specifically with vinyl pools in mind.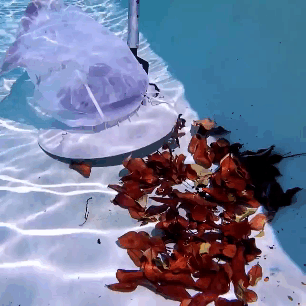 Premium Quality

 

– Vacuum head is molded from ABS plastic and polypropylene mesh making it comfortably light weight and extra durable. Fine mesh netting efficiently scoops up even the tiniest bugs and particle.
Universal Fit

 

– The vacuum port fits standard 1.5" vacuum hoses and the handle has spring loaded locking clips making it easy to attach to standard extension poles.
Easy Usage - Specially designed to allow the skimmer move effortlessly through water. No more straining your arms! Just attach the Swimming Pool Leaf Skimmer Net Vacuum

 

to your existing filter-pump and a standard extension pole to the spring-loaded handle and you're ready to go! It is weighted so it sinks right to the bottom of your pool and stays there for easy cleaning!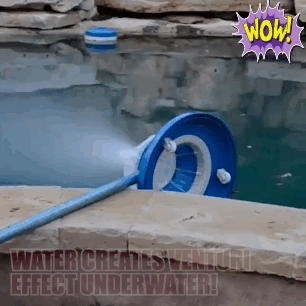 Multipurpose Use

 

- Scoops out leaves, bugs other kinds of debris from your swimming pool, pond, hot tub, fountain or large fish tanks. Leaves water sparkling clean inviting.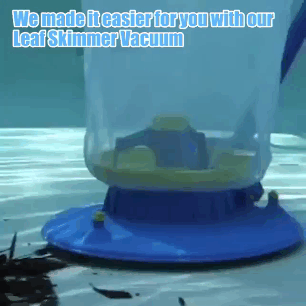 PRODUCT SPECIFICATIONS
Material/s: ABS + Polypropylene Mesh
Size: 16.6 x 15.3 x 6.7 inch
Weight: 540g
Inlet diameter: 20mm
Vacuum Port: 1.5 inch
Package Inclusion: 1 PC Swimming Pool Leaf Skimmer Net Vacuum