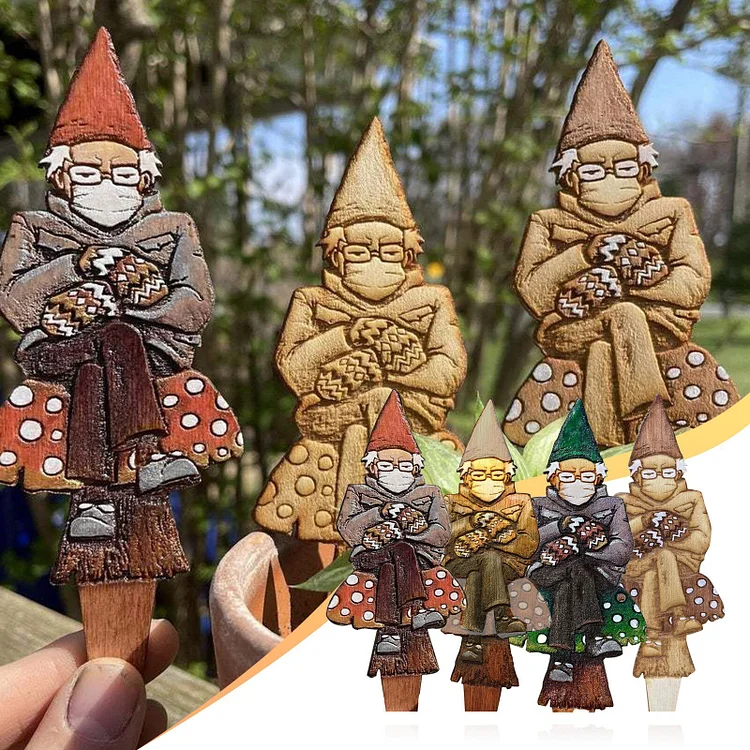 DISCRIPTION
Why settle for elf on a shelf when you can have Bern in a fern?

bp

Protect your garden from weevils and with Grumpy  Bernie Garden Gnome! He's thrilled to be here.

Description:
A novel commemorative gift: This fun Bernie Sanders inauguration meme design is perfect for anyone who wants to remember the 2021 inauguration! This design has the meme of Bernie Sanders mittens, which is perfect for Bernie lovers
Durable material: made of weather-resistant compressed board material, the pile is sturdy and durable, and can be used in your garden and courtyard for a long time without deformation or damage
Beautiful plant pile: It can be used as a flowerpot pile and use it to decorate the garden, which will add a lot of color to your garden. In addition, there is a wonderful housewarming banquet, which is a welcome gift for your loved ones.
Easy to install: The Bernie Sanders Garden Goblin in these yards uses an inverted t-riangle base design to make it easy to insert into the lawn, just complete the installation process in a relaxing and pleasant environment
Garden decoration in spring: Bernie is an ancient mysterious creature. They protect the garden and bring people warmth and preservation. The cute Bernie silhouette becomes the perfect decoration for the spring garden on Easter, Halloween, Christmas and other occasions. Complete the outline of the captured victory moment.


Bernie stands (sits, actually) about 4 and a half inches tall. (6 3/4 inches total, including the stake)

Laser cut and engraved.