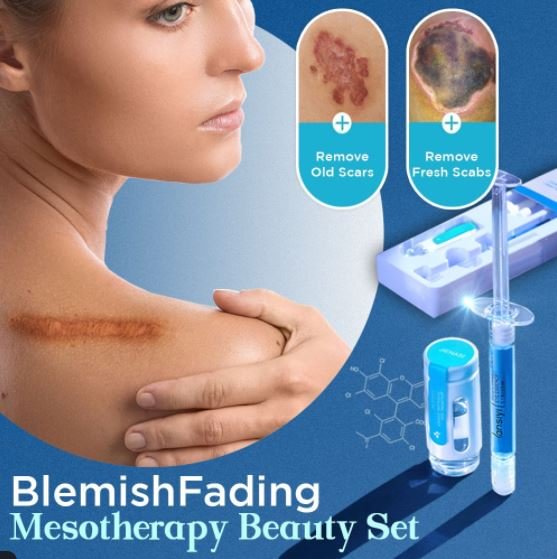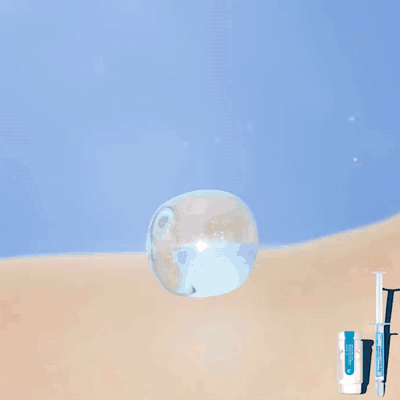 To 
maintain the maximum freshness of the extracts,
each essence comes in independent vessels! It has 
separate packing for separating agents and
locking high living essence!
This helps make sure that each of the beauty sets is of the highest quality and freshness!
Get rid of scars and marks on your skin
 in no time with the BlemishFading Mesotherapy Beauty Set! Easily heal multiple skin problems, from 
surgical scars, hyperplastic scars, stretch marks
, burn scars, pockmarks, and even to acne scars!
It's made from
a deep penetrating healing formula
 that helps 
soften, smoothen, and desalt
scars and marks on your skin!
It inhibits hyperplasia, maintains desalination, and activates regeneration
 so that your skin recovers and stays flawless!
The
super-effective scar-removing essences
 can return your skin back to its best shape! 
Regain your smooth skin, remove stretch marks, and make surgery scars disappear!
 Apply it to your problem areas and see the effects for yourself!
It's 
easy to use!
All it takes is just 
3 easy steps
! First 
mix the two extracts together, then shake it well and apply!
 Works perfectly on 
any scar or marks!
Package includes:

1 Set: 1x BlemishFading Mesotherapy Beauty Set

2 Sets: 2x BlemishFading Mesotherapy Beauty Sets

5 Sets: 5x BlemishFading Mesotherapy Beauty Sets
Directions:

Use the essence on scars and marks as needed and use it within 7 days after opening