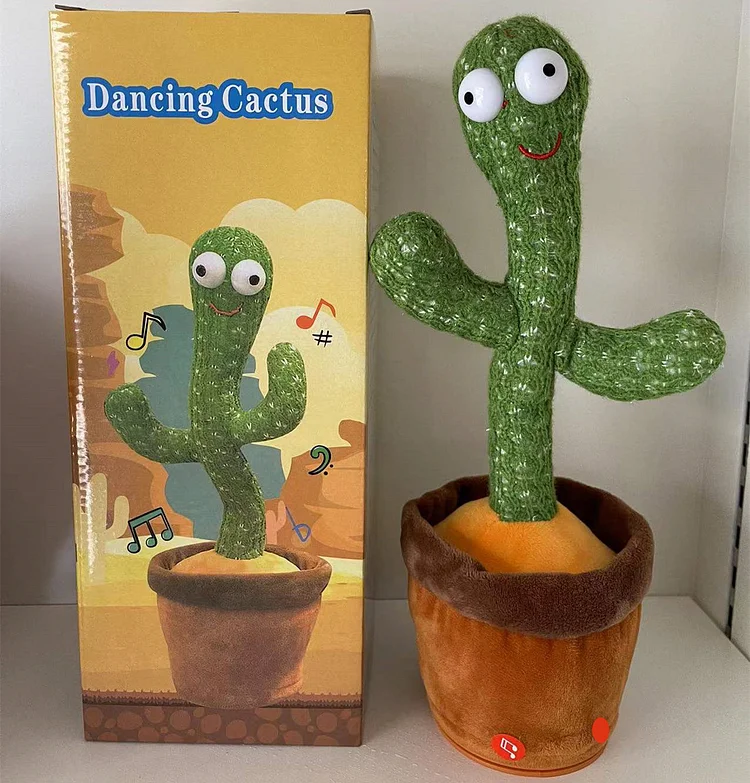 This Dancing cactus doll will dance to your rhythm, repeat your voice, creates a pleasant atmosphere and its appearance will attract your kids' attention.?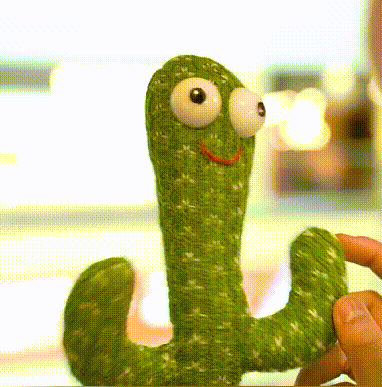 Get the Dancing Cactus Toy for yourself today!
What is the size of this dancing cactus toy?
Its size is 32 cm long and weighs around 210 gms.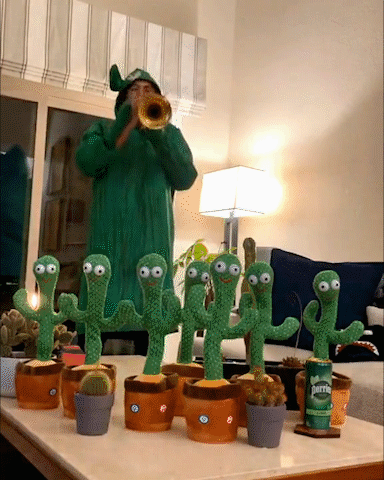 Award-Winning gifts for 2021.
Features:
ATTRACTIVE: The Dancing Cactus Toy is an incredibly adorable  in the shape of a cactus!
MUSICAL: The Dancing Cactus Toy actually knows how to have a lot of fun!
NON - TOXIC MATERIAL: Made from soft plush, non-toxic material which is safe for children.

Place this little trending cactus in any room, kids absolutely love them, and secretly so do the adults. 
Not only is it super cute, but also super fun!.
Instant fun with 120 different songs
Inspires Learning While Having Fun
The dancing cactus sings, dances, and repeats everything your baby says. Create hilarious moments with family and make lifelong memories.