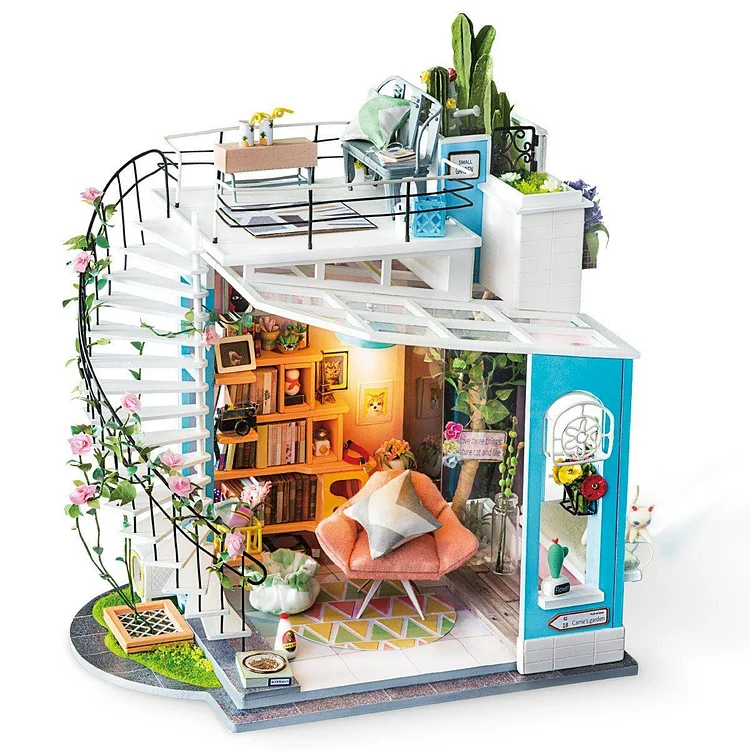 Why Miniature Crafts?
✔️ Inspire Imagination & Creativity
✔️ Encourage Learning, Concentration & Patience
✔️ The Ultimate Bonding Experience
✔️ Perfect As A Gift
✔️ Stress Relief (Take Your Mind Off)



Comes Fully Furnished With All Pieces Loft Worthy -

 From carefully sculpted books and shelving to realistic plants and home decorations, Dora's Loft is a masterpiece to have with all of its pieces crafted to the finest detail.
Modern Loft Filled With Inspiration -

 Inspired from modern studios and redesigned in our image; get to redecorate and deck out in Dora's Loft that comes with a unique spiral stairs that connects to the upper level of the home.
Craft Your Very Own Loft From Scratch -

 

Dive straight into constructing your very own loft with all the raw materials provided as you explore your creativity and design your very own dream loft.
A Timeless Masterpiece -

Dora's Loft's

 unique design will never grow old as a showpiece in your house. It's modern appeal and fine details will last for years to come.
No Additional Tools Required

 

- Everything you need to build Dora's Loft is provided inside our kit. 

Simply unbox and start crafting!