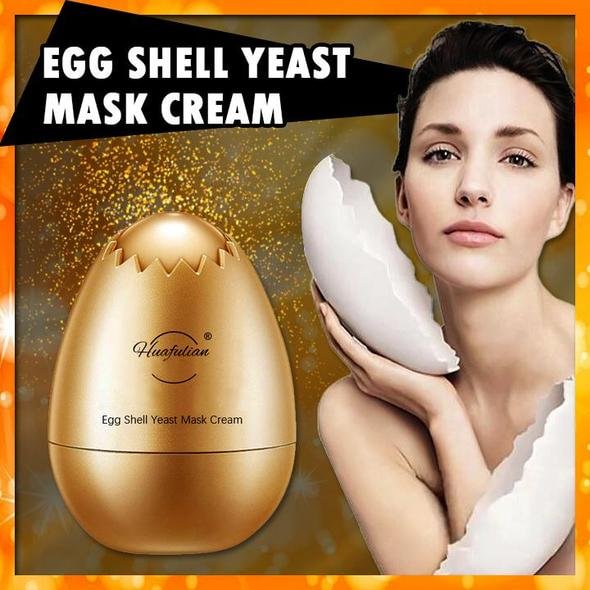 Enjoy An All-Around, Natural Beautifier!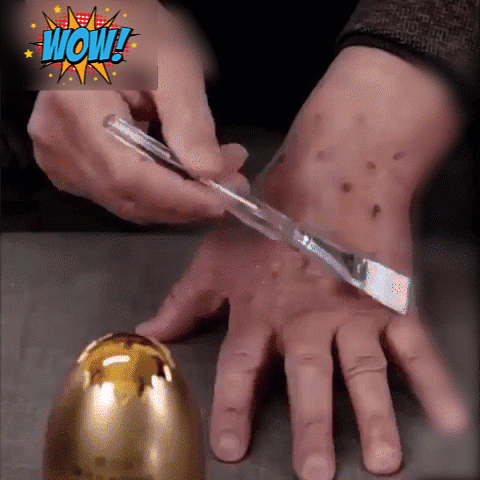 As we age, fine lines and wrinkles are hard to avoid. It is a natural part of aging and these symptoms can be accelerated by sun exposure, pollution, smoking, an unbalanced diet, and stress. There are a lot of options to help smooth those lines and make them less visible, but if you're looking for a natural, non-surgical, time-saving, economical solution, you should try the Egg Shell Yeast Cream!

The Egg Shell Yeast Cream is an age-defying face mask that's specially formulated with organic plant-based ingredients, charcoal, antioxidants, and an eggshell membrane to effectively moisturize and hydrate skin, removing fine lines and wrinkles for a healthy youthful glow. Dull, dead skin is removed for a rejuvenated, radiant complexion. It cleans and minimizes the pores for smoother, firmer skin.
FEATURES:
Contains hyaluronic acid extracts that continuously replenish the skin and keep it supple.
Improves skin texture and smoothes the skin, leaving it firm, and elastic.
Rich in a variety of whitening ingredients, which can effectively lighten and decompose pigments to brighten overall skin tone.
Rejuvenates damaged skin and augments skin moisture. Soothes itchy dry skin.
Has an advanced oil-controlling effect, effectively balancing the skin's water and oil components, making skin supple and not greasy.
HOW TO USE:
After cleansing the face, apply a modest amount of cream evenly on the face for 20-40 minutes. After the cream is absorbed by the skin, the cream can be peeled off from the edges. Recommend usage: 4-5 times a week.
SPECIFICATIONS:
Item Type: Egg Shell Yeast Cream
Net Weight: 30g
Shelf life: 3 years
PACKAGE INCLUDES:
1 x Egg Shell Yeast Cream