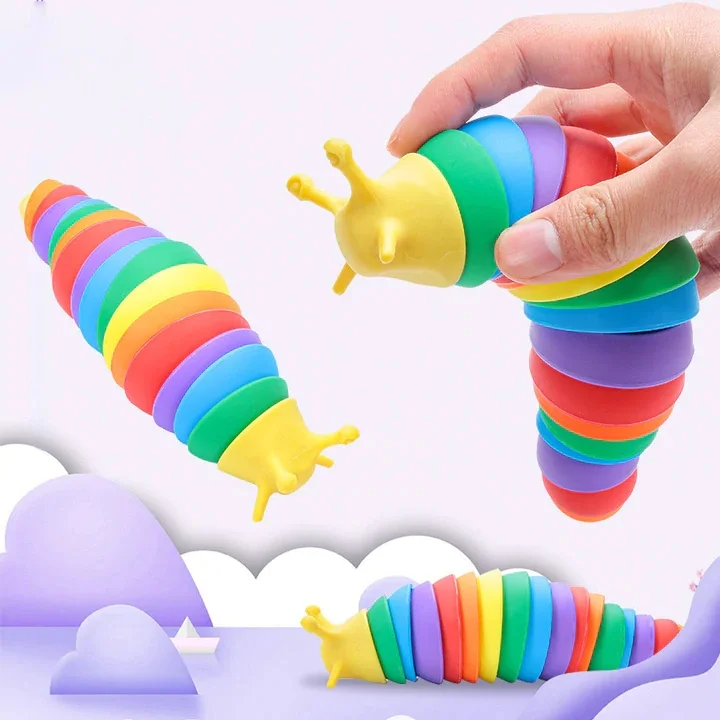 In addition to improved learning benefits, fidget toys can also reduce anxiety and improve fine motor skills!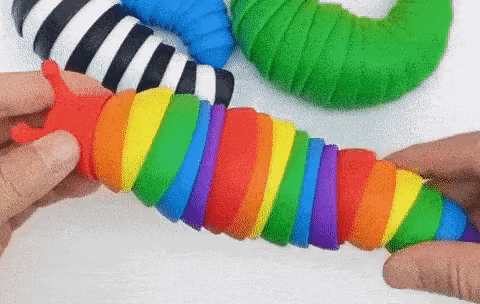 Our fidget slug provides a satisfying sensory and relieve stress straight away.
When you're on the run and need to relieve some stress or anxiety, they are the perfect companion! Keep it in your handbag, car, or on your desk at work or at home to put an end to your worries!
Simply shake it or hold it, which will make satisfying clicking sound. Become a part of the viral sensation that's swept through TikTok by easing your stress and killing your boredom with a slinky slug! 
Ages 5+
Non toxic BPA free 
19 cm