Kill fungus and eliminate all types of fungal infection in as fast as 7 days!
FungalCombat Feet Spray offers a professional-grade fungus treatment for

 

toes and nails.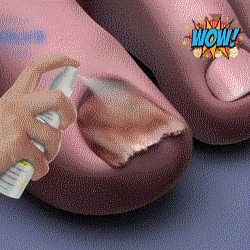 It penetrates the infected nail plate

 

and targets causative pathogens residing on the nail bed, resulting in a synergetic therapeutic effect of 

killing onychomycosis without damaging surrounding tissue.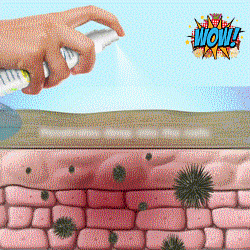 Guaranteed safe for the skin. Feel more comfortable with your feet!
FEATURES
Effective Foot Protection:  Its anti-fungal formula keeps you protected from the athlete's foot and keeps your nails and cuticles moisturized.




No Stinky Feet:  Gets rid of odor-causing bacteria, making your feet smell fresh.

Skin-Friendly Formula:  Contains the latest technology of bio-enzymes and undecyclenic acid to treat fungal infections without any harsh side effects.

Feel More Comfortable:  Treats itchiness and burning, letting you move better.
SIMPLE APPLICATION, POWERFUL RESULTS:
Clean the feet with warm water and allow them to dry naturally.
Shake the bottle and spray an even coat onto the affected area
Allow the herbal remedy to act on your nails for 10 minutes before touching them.
Reapply twice per day, once before bed, for maximum results.
Specifications:
Net Content

: 60ml
Package Includes: 1 x FungalCombat Feet Spray