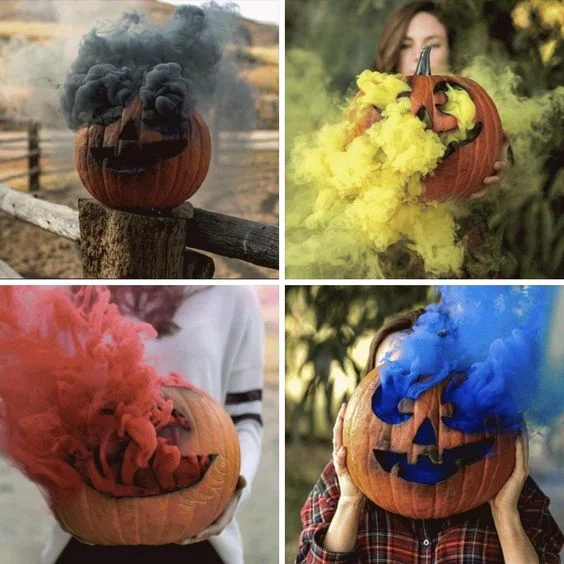 Halloween Smoke Balls - Free Shipping at $29.

Each Halloween 6 Pack = 1 Black, 1 Orange, 1 Yellow, 1 Green, 1 White & 1 Purple
Each color smoke ball lasts about 15-20 seconds

Light fuse, set it on the ground or in a pumpkin & enjoy the Halloween smoke bomb effect.

Very popular for smoke bomb photography & Halloween to create a smoking pumpkins.
All orders ship from our Utah warehouse within 36 hours. (Weekend orders ship Monday)

No PO Boxes Allowed as these cannot ship through USPS.

All Orders Ship from our Utah warehouse within 24 hours (Weekend orders ship Monday)
West Coast: 3 Business Days
Midwest: 3-5 Business Days
East Coast: 5-7 Business Days