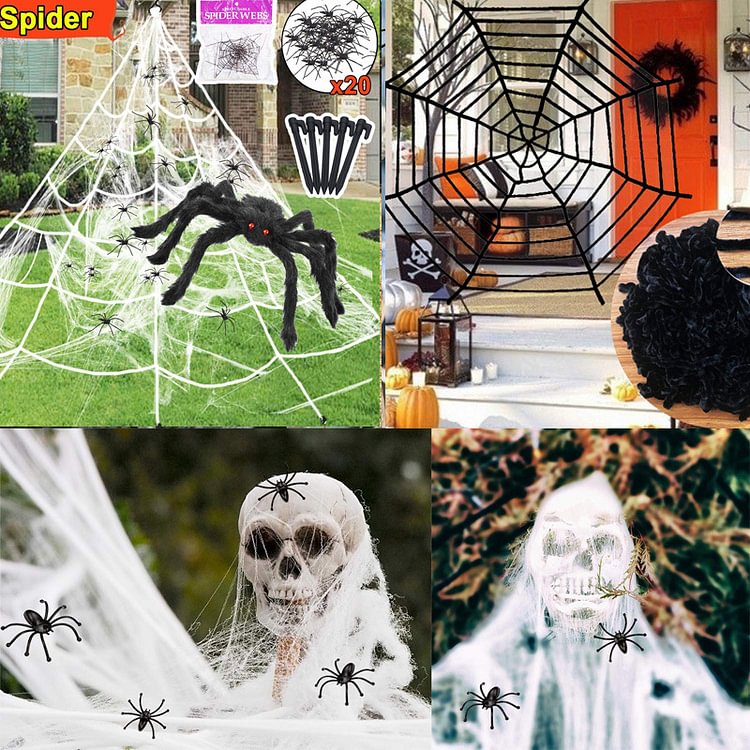 Description :
🎃 Giant Halloween Spider: featuring a black body with beady red eyes and wire legs you can bend and pose. It will definitely give your home a spook factor.

🎃 A Must Have for Halloween: is perfect for hanging in a corner or place on your table to creep out guests. It is even better with the other decorations, costumes, and accessories.

🎃 Indoor Outdoor Use: Great for decorating your haunted house, party, outside yard and so on.

🎃 High Quality: Extremely well made. This large spider come with a spare eyes to replace old red eyes. It is reusable for every Halloween.