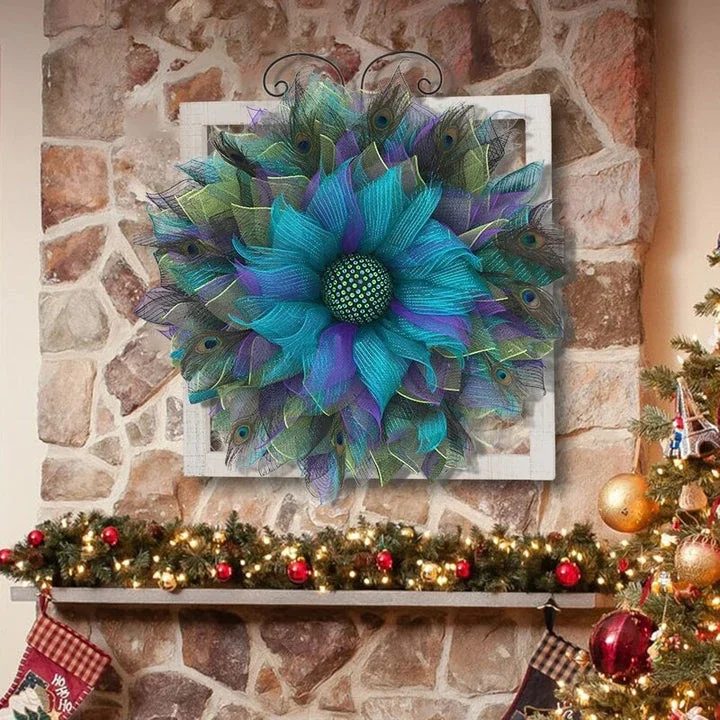 Adorn your front door with this peacock wreath. The beautiful colors create a feeling of hospitality from the minute your friends step onto your doorstep.
Imagine your guest opening your front door, seeing this amazing wreath, and feeling how warm and welcoming you are. We created this wreath for you so that people can experience the positive energy emitted from you when they enter your house.
Product information:
Specification: Peacock Feather Wreath
Material: Cloth, Artificial Fathers
Size: 45CM / 18"