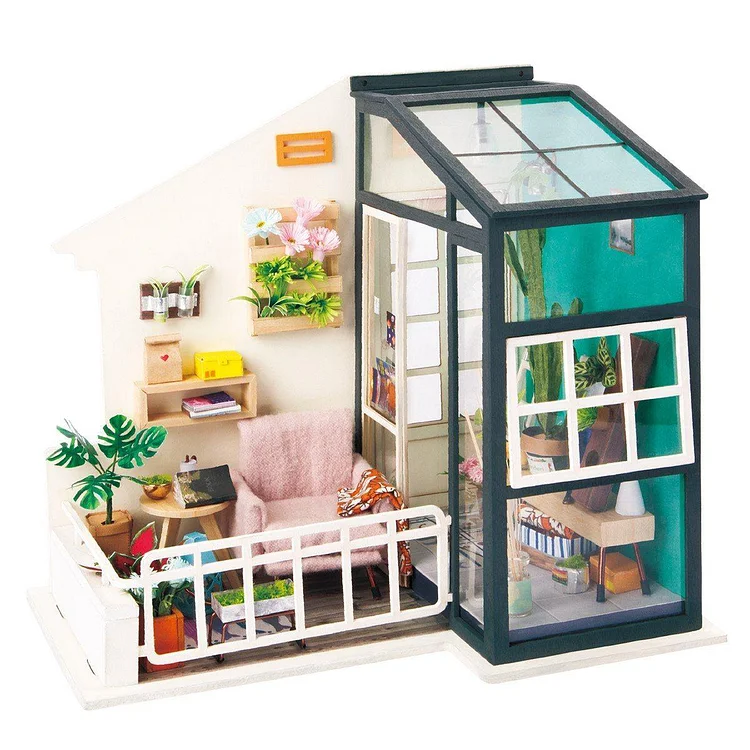 Why Miniature Crafts?
✔️ Inspire Imagination & Creativity
✔️ Encourage Learning, Concentration & Patience
✔️ The Ultimate Bonding Experience
✔️ Perfect As A Gift
✔️ Stress Relief (Take Your Mind Off)

Comes Fully Furnished With All Things Home Worthy -

 From sleek furniture to decorative fittings such as a low table and book shelves, Hannah's Balcony is a piece you'd be proud of and never get bored designing.
A Vintage Balcony Filled With Inspiration -

 With inspiration taken straight out of romance novels, Hannah's balcony allows you to build it anyway your imagination takes you. Light up your inner child as you create the balcony of your dreams.
Build Hannah's Balcony From Scratch -

 

Dive straight into constructing your very own balcony with all the raw materials provided as you explore your creativity and create a one of a kind balcony personalized to you.
A Timeless Masterpiece -

Hannah's Balcony

 unique design will never grow old as a showpiece in your house. It's laid back and vintage appeal will last for years to come.
No Additional Tools Required

 

- Everything you need to build Hannah's Balcony is provided inside our kit. 

Simply unbox and start crafting!