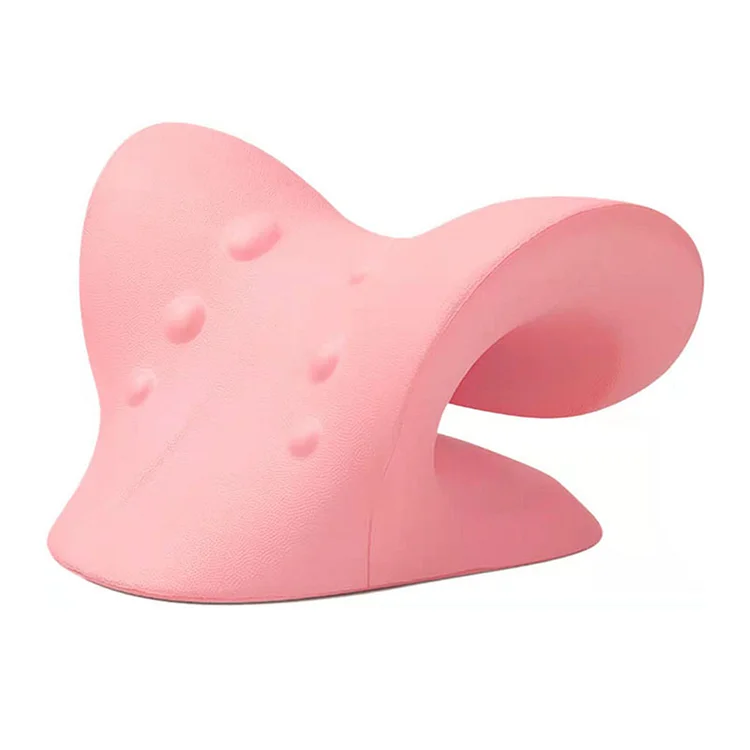 Selling point:
1. Neck Pain Relief: This cervical traction pillow can help you relieve neck muscle pain, stiffness, headaches and migraines, and its perfect arc design can help correct cervical posture
2. Safe material: It is made of high-density polyurethane, which is strong, strong, and odor-free; the texture is comfortable and the rebound ability is strong, which brings a comfortable massage to your cervical spine, very durable and comfortable.
3. Ergonomic design: The design of this cervical traction pillow matches the curvature of the cervical spine, and multiple massage points can massage the neck acupuncture points to relax muscles, promote blood circulation and reduce pressure.
4. Easy to use: just lie on the neck traction pillow when using, gently stretch the upper shoulder and front neck muscles, it is recommended to use it for 8 minutes each time.
5. PERFECT GIFT: Suitable for cervical spine injury, bone ligament injury and sedentary/driving people. It is the best gift for family, friends, parents, lovers, etc.
Specification:
Name: Cervical vertebra pillow
Material: PU sponge
Color: blue, pink, purple
Size: 22*17.5*12.4cm
Product List:
1* cervical pillow