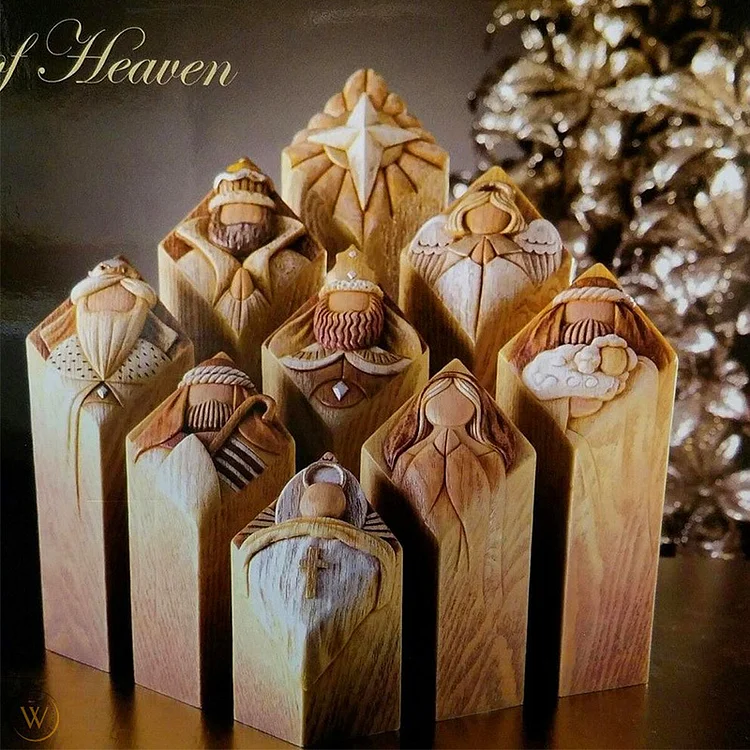 Heaven Nativity Tree Pillar Statues with Babe,Star,Angel,Three Kings,Shepherd - Bible Passage Pillar Figures Jesus Statue Wood Crafts for Nativity Set, Home Decor, Church Remembrance Table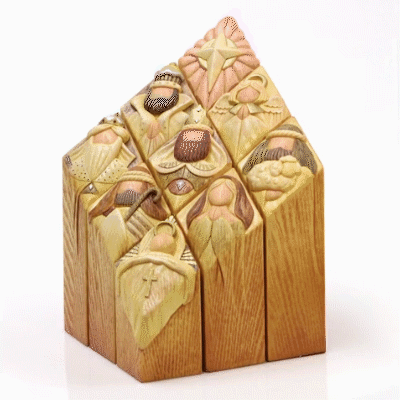 Product Description
1.This 9-piece sculpted stone resin nativity set features intricately detailed carved pillars that recreate the birth of Christ in a contemporary style.
2.On the back of each sculpture, a portion of the nativity story is etched in elegant, flowing script.
3.Cast in resin finished to look like wood, this dramatic Nativity is modern yet reverent; inscribed on the back of each pillar is a Bible passage.
4.The"Pillars of Heaven"set includes: Baby Jesus, Mary, Joseph, the Three Kings, a Shepherd, an Angel, and the Northern Star.
Product dimensions: 10*9*15cm/3.9*3.5*5.9inches