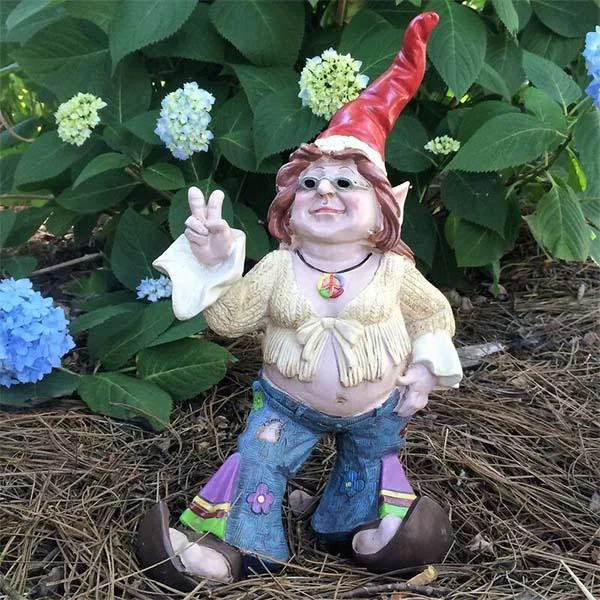 BEING SURROUNDED BY TREES AND FLOWERS IS A HIPPIE'S HEAVEN, ESPECIALLY IF YOUR A GARDEN GNOME!
This old couple of hippies are still taking care of themselves. Has been? Maybe. But you won't be able to chase them out of your flowerbeds!
Mr. and Mrs. are here to bring peace and love, let them do it. They are wonderful gifts for a parent or maybe a friend who's lived in the golden age of the 60's. Didn't you know, there were garden gnomes too at Woodstock!