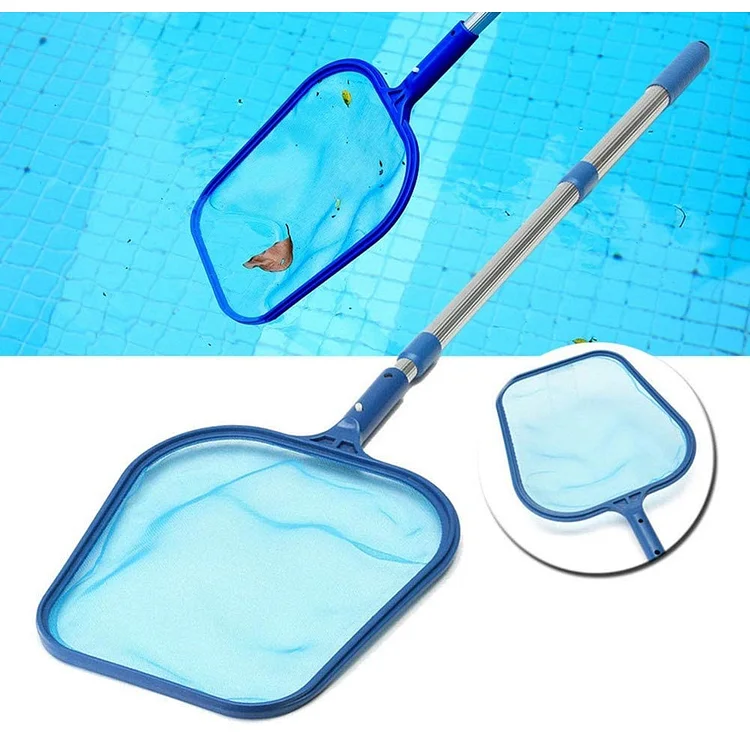 ☞ Material: High quality plastic frame, polypropylene mesh and aluminum pole. Fine mesh netting efficiently scoops up even the tiniest bugs and particle.
☞ Telescopic Pole Design: The aluminum pole size from 35cm(13.8 inch) to 105cm(41.3 inch) adjustable telescopic pole, this space-saving cleaning tool is essential for smaller above ground pools or quick spot skimming any size pool.
☞ Mesh Netting Size: 17.5 x 11.8 x 1.2 inches (44.50 x 30.00 x 3.00 cm). Curved Edges, protects pools and liners from damage.
☞ Easy-Glide Operation: Special design allows our skimmer to move effortlessly through water. No more straining your arms. Use skimmer on its own or attach to virtually any pole with the press of a button.
☞ Muilt-Purpose: Scoops out leaves, bugs other kinds of debris from your swimming pool, pond, hot tub, fountainor large fish tank. Leaves water sparkling clean inviting.