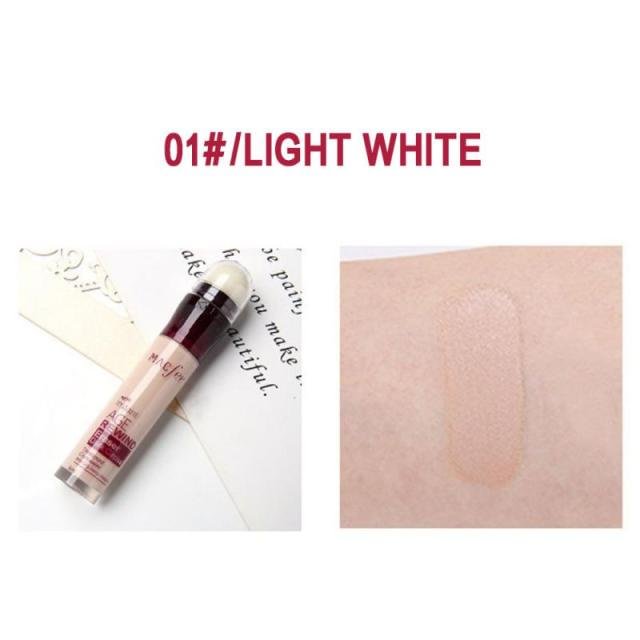 Say goodbye to imperfections with the Maybelline Instant Anti-Age The Eraser Eye Concealer. This amazing light brown concealer is formulated with colored pigments for the area under the eyes and to visibly reduce the appearance of fine lines and dark spots for bright eyes. The unique formula is enriched with goji berries to moisturize the skin, in addition, it is gentle on the delicate eye area and delivers a flawless finish. Contains a built-in, unique sponge applicator for easy application.
Maybelline Eraser is a concealer designed for the makeup of the eye area with the problem of bruises, skin with wrinkles, also mature.
The concealer has very good pigmentation, thanks to which it is great at hiding dark circles under the eyes, redness, dark circles, and evens out the skin color. Additionally, the concealer refreshes delicate skin and smoothes wrinkles. The concealer is very light, it does not burden the skin, it also moisturizes it.
It has a sponge applicator that adapts to the surface structure of the skin, giving it the most natural finish.
Characteristic features of the product
Name: Maybelline Eraser Instant Anti-Age

Type: Equalizer

Brand: Maybelline

Color: 01 Light

Capacity: 6.8 ml

smoothes wrinkles

masks dark circles under the eyes and dark circles

evens out the skin color

light formula
How to use:

Step 1: Twist the bottom of the applicator until the concealer appears on the sponge.
Step 2: Apply a small amount under the eyes to cover dark circles.
Step 3: To brighten up your eye area, apply in a triangular shape under your eyes and along the line of your nose.
Maybelline Eraser Instant Anti-Age 01 Light under eye concealer 6.8 ml
Concealer is definitely a cosmetic that should be in every woman's cosmetic bag. The presented Maybelline Eraser Instant Anti-Age product is one of the most popular concealers available on the market, enjoying excellent opinions. It perfectly covers imperfections and cleverly reduces dark circles under the eyes, so you can forget about tired skin, lacking radiance and freshness.