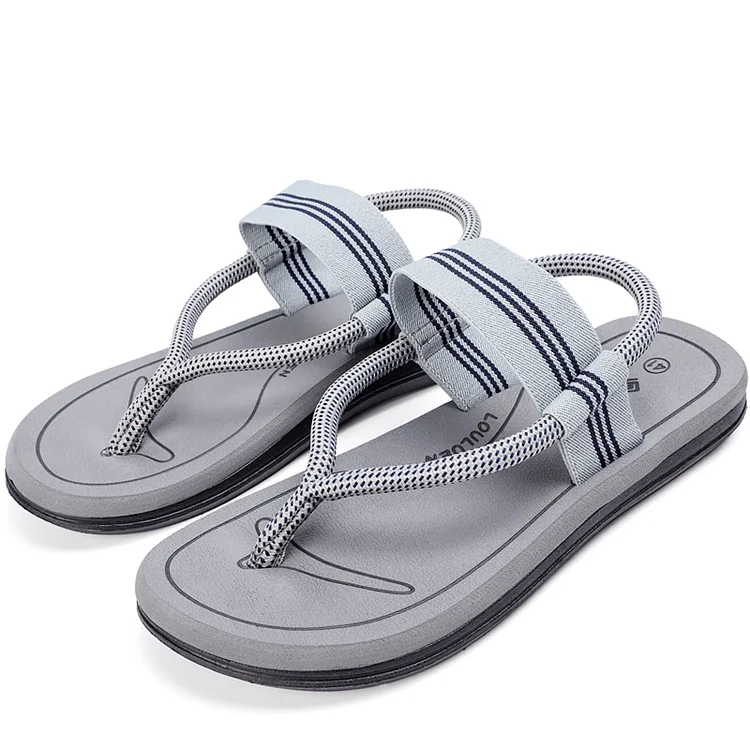 This pair of shoes takes a rope as the main body and connects the entire upper in series. The designer's minimalist design concept is perfectly embodied here. In order to ensure the light weight of the shoes, the designer only designed the mesh uppers on the main load-bearing parts. This pair of shoes can not only be used as sandals outdoors. It can also accompany you to participate in various summer parties.
The color of the shoes adheres to the minimalist concept and adopts a pure color scheme to ensure the unity of shoe design elements. The insole is soft, resistant to folding, and designed with non-slip patterns. The insole is designed according to ergonomics. The designer created a streamlined cushion that fits the shape of the human foot and can be worn comfortably even after long-term use.
The upper is made of high-quality mesh, which is soft and breathable, easy to dry and easy to care for. The sole is made of high-quality PVC material, which is non-slip, wear-resistant, soft and resistant to folding.
Our shoes have workers involved in the whole process. Our production process is also a product inspection process, and unqualified products are directly redone. We use such a rigorous method, just to allow every customer to get high-quality products.
Wholeheartedly, just to make you satisfied.
-Product Features-
Waterproof
Easy to clean
Comfortable
-Product Specification-
Material: Artificial leather + plastic

Size: 6-13 US normal size.

If you have fat or wide feet, please take a larger size.

Application: Shopping, travel, vacation, beach, party, home, etc.

-SHIPPING & Service-
100% Delivery Guarantee. Free Delivery over $49.99. Processing Time : 1-5 Working Days.Estimated Arrival : 7-20 Working Days.We have a 30-day return policy. For more details see Shipping & Returns. Any questions or helps, pls email [email protected] or message us.