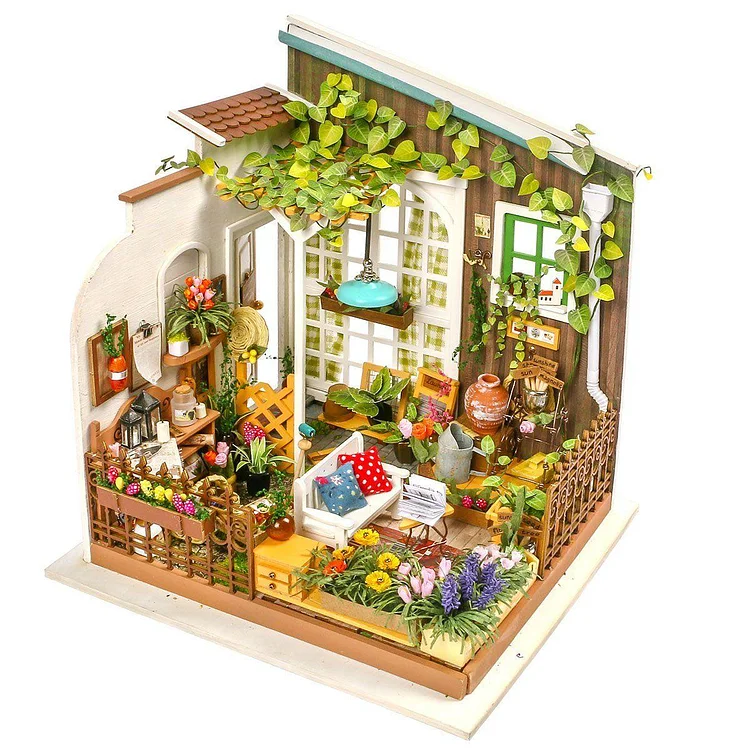 Why Miniature Crafts?
✔️ Inspire Imagination & Creativity
✔️ Encourage Learning, Concentration & Patience
✔️ The Ultimate Bonding Experience
✔️ Perfect As A Gift
✔️ Stress Relief (Take Your Mind Off)


Greatest Attention To The Finest Details -

 From individually sculpted fences to pottery vases, every corner of Miller's Garden is fully furnished with details that speak to the creative side of you.
Realistic Plant Inspirations -

 Made with inspiration from real life gardens, you'll find that the plant decorative pieces from Miller's Garden are made to look and feel like real plants along with it's finely detailed furniture.
Craft Your Very Own Garden From Scratch -

 

Dive straight into constructing your very own dessert shop with all the raw materials provided as you explore your creativity and design your very own dream garden.
A Timeless Masterpiece -

Miller's Garden's

 unique design will never grow old as a showpiece in your house. It's vintage garden appeal and fine details will last for years to come.
No Additional Tools Required

 

- Everything you need to build Miller's Garden is provided inside our kit. 

Simply unbox and start crafting!