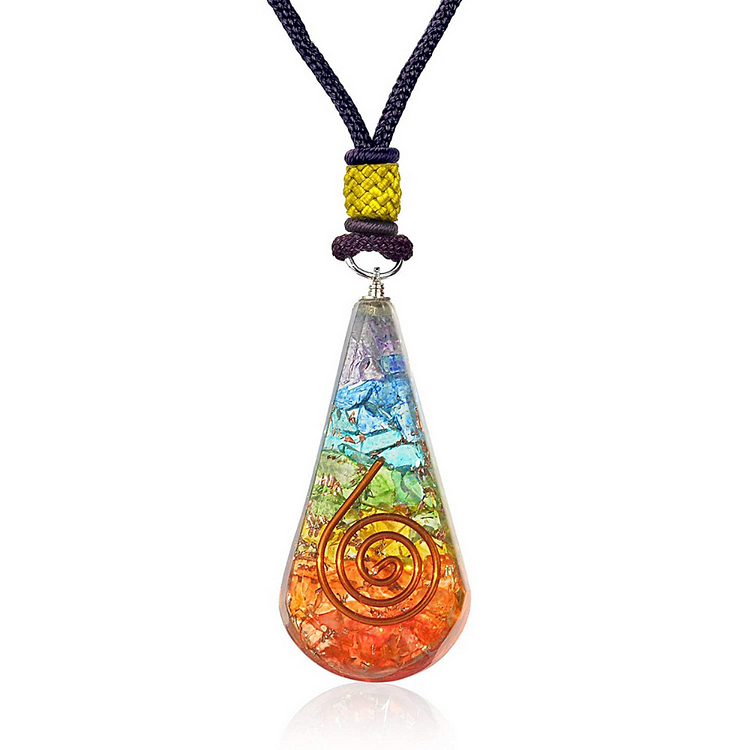 Buy Any 2 Items Get 1 Free! *Simply add 3 items from the collection to your cart and the discount code will automatically apply at checkout*
Protect yourself mentally, physically and spiritually By harnessing the amazing powers of amethyst, lapis lazuli, blue aventurine, green aventurine, citrine, red carnelian and red jasper, this beautiful 7 chakra necklace promotes spiritual healing as well as E-Energy and psychic protection from negative entities. It also acts as an immune booster and energy generator to enhance your life force, awaken creativity and strengthen your psychic intuition.
Because they are handmade, each orgonite pendant is assured of being a completely unique addition to your chakra jewelry collection. It is a thoughtful gift for anyone needing relief from stress or seeking mental clarity.