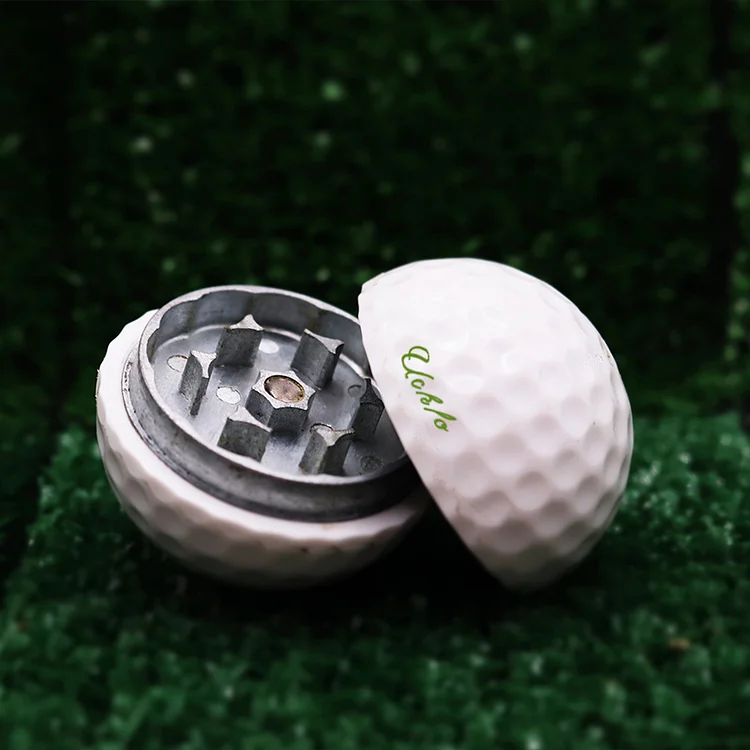 🏌Our complete set consists of a Herb Grinder Golf Ball, Stash Ball and T-Tube. Can't decide which item to buy? Get all 3 at a discount and make your favorite golfer smile.
Golf Ball Herb Grinder - Golf ball inspired by vanilla grinder. Durable, discreet, and fun tool to show off in lessons!
Herb Golf Stash Ball - Hollow Stash Ball, keeping your stash safe with a magnetic clasp. *DO NOT USE for an actual ball while playing.
Golf Tee Pipe - Golf Tee One-Hitter Pipe. Discreet and easy to use. Get the whole pack for optimal use on the greens! *DO NOT USE for an actual tee when playing, we cannot guarantee it can withhold the power of a driver.
🎁A great gift for the golfer who loves to let loose on the greens or for Father's Day. Durable, and a guaranteed good time.
🏌Package Included

👉When you receive a product of questionable or inappropriate quality, we support a risk-free refund for 14 days.


We have email support: [email protected], if you need help, please contact us, we will be the first time to resolve your problem.