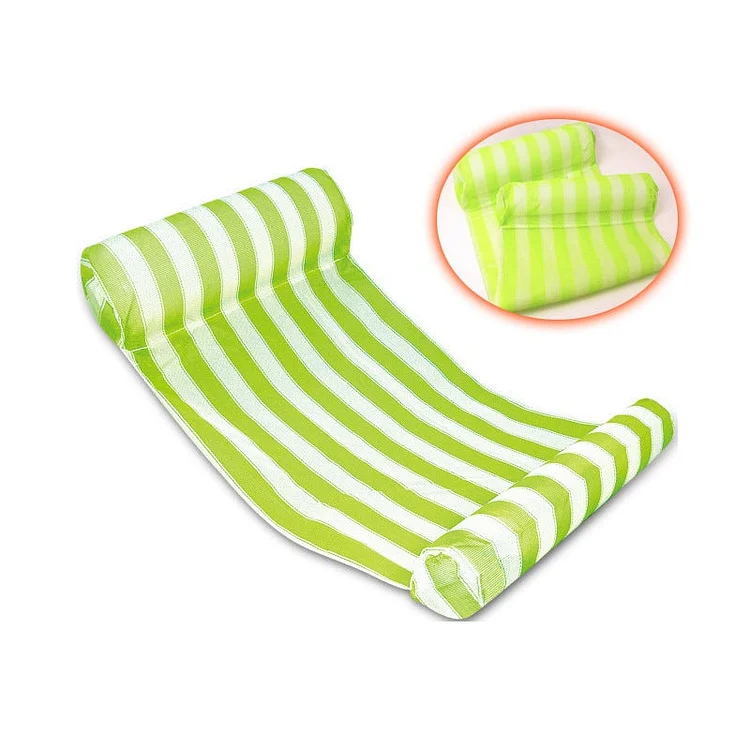 Float Hammock:The inflated Hammock Lounge can Float you on the water well,like sleeping in a hammock , soft and comfortable. Even if you are not good at swimming, you can also enjoy the water play.

Inflatable Water Pillow: Inflatable Water Pillow *4,Header Pillow -Big air bag ,Footer Pillow-Small air bag, make Float Hammock Portable

Size:51 3/4" x 26",Weight Limit:120kg/265lb.Hammock Float can only hold one people and the total weight could not exceed 120kg/265lb.

Package Included:Float Hammock,Header Pillow,Footer Pillow,Inflator Pump

Safe Tips: Don't Sleep deeply when floating in the sea! Don't leave your child unattended, even for a second, near water!