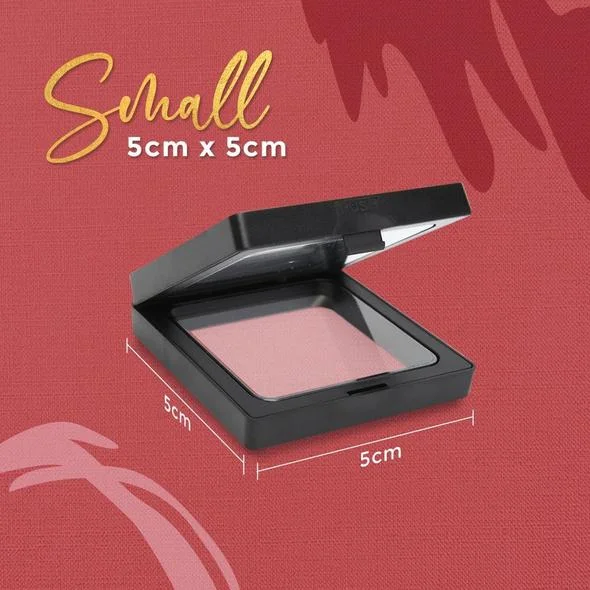 STORE AND DISPLAY TREASURED ITEMS WITH STYLE!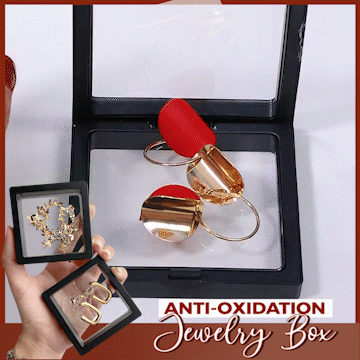 Keep or show off your prized jewelry and precious items with this Time Clip™ Anti-Oxidation Jewelry Box! With its easy snap-open frame and highly elastic protective film, you can easily insert your items and protect them from oxidation and dust.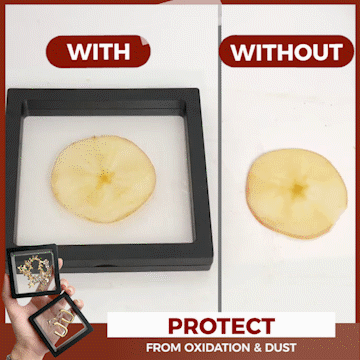 This special storage box organizes your cherished possessions without causing knots or damage. Reusable, waterproof, and exquisitely designed, it's a unique decorative piece for anyone!
HIGHLIGHTS
Anti-oxidizing storage box -

Safely stores and displays your treasured items between its frame and clear, elastic film. Protects items from dust and humidity.

Good organizer

 - Comes in an easy snap-open frame. Its clear membrane compresses the item securely in between. Carry, display, or hang anywhere. 

Variety of sizes 

- Available in square, rectangle, and circular shapes and sizes for all kinds of items that you want to store. Includes a stand base for displaying. 

A wide array of items 

- Great for jewelry, collectibles, memorabilia, mini toys, medals, coins, seashells, and many more. 

Reusable -

  Waterproof and prevents knotting of jewelry. The stretchable film restores its shape by using a hairdryer.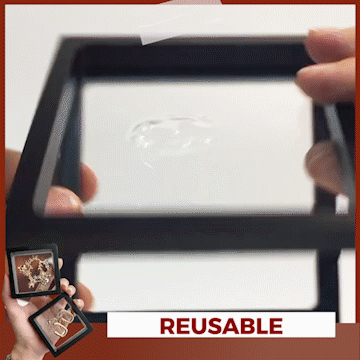 High-quality

 

- Made with durable ABS and flexible clear, film. Durable and long-lasting. 
Perfect gift idea

 

-  Makes an excellent gift for hobby and professional collectors, family, friends for special occasions. 
SPECIFICATIONS

Material: ABS + PET membrane

Color: Black, White

Size: As shown
PRODUCT INCLUDES
1 x Time Clip™ Anti-Oxidation Jewelry Box